1. Spelling - packet due Friday

2. Math - emoji = Reteach 3.1 - Students have the problems
from last night's homework (p. 103) in homework folder. We
did those together in class today. For tonight's homework,
students need to show the strategies on their notebook paper.

3. Math - banana = page 109 ONLY - Please do not have your child
complete page 110.

​

Powered by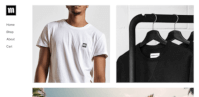 Create your own unique website with customizable templates.